About Us
VENTRA LOCOMOTIVES is the oldest manufacturing unit, set up in the year 1975. We have a full-fledged team with update information on various developments on the Rail Equipment for manufacturing Shunting Locomotives & allied Rolling Stocks.
Our products are custom built and stand for uncompromised QUALITY through which we understand the Customer & to meet their expectations with continual improvements & technology up gradation. Our holistic supply of Product with paramount After Sales Service Support, builds strong market relations.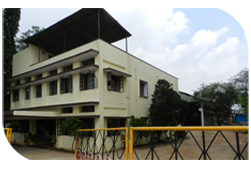 Our Team
We are backed by a dedicated team of skilled workforce and diligent personnel that helps us to meet the specific requirements of the clients. Our team is highly efficient and has got immense experience in the industry and strives to meet the targets and goals of the organization.